As the UK's principal supplier of call centre support for new build homes warranty telephone support the importance of a comprehensive system to manage this complex operation can't be overstated.
Safeguard approached us having reached the limits of and completely outgrown their existing system and their system designer's ability to support their operation, looking for a complete rebuild and data migration.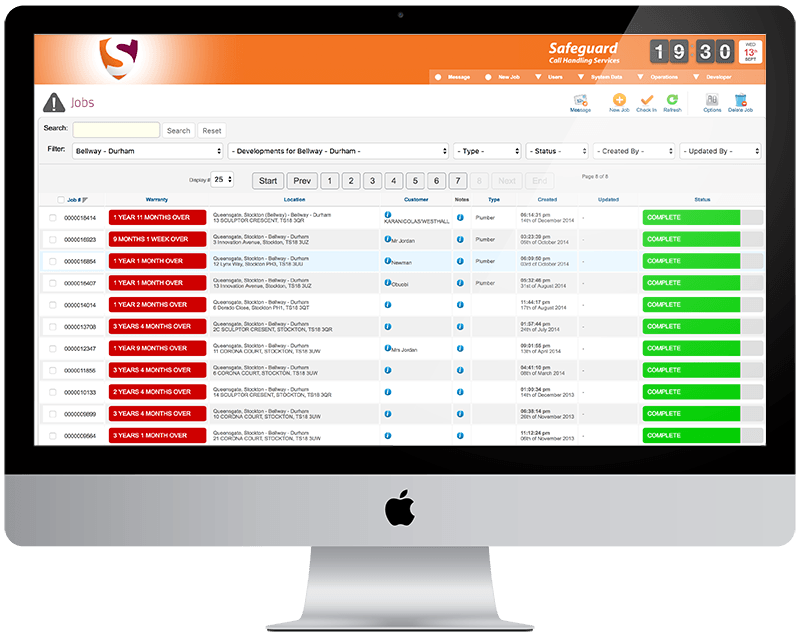 Using the existing system as a starting point we were quickly able to build a working prototype of a new system, importing a huge database of UK properties, homeowners, contractors and housebuilders. From there we developed an advanced system, working in close partnership with Safeguard at every step of the way to ensure that the end result was a good fit for their process. As the project went along we were able to recommend features that the Safeguard team hadn't considered that extended the function of the system and we worked with flexibility throughout towards an end goal of a truly intuitive system.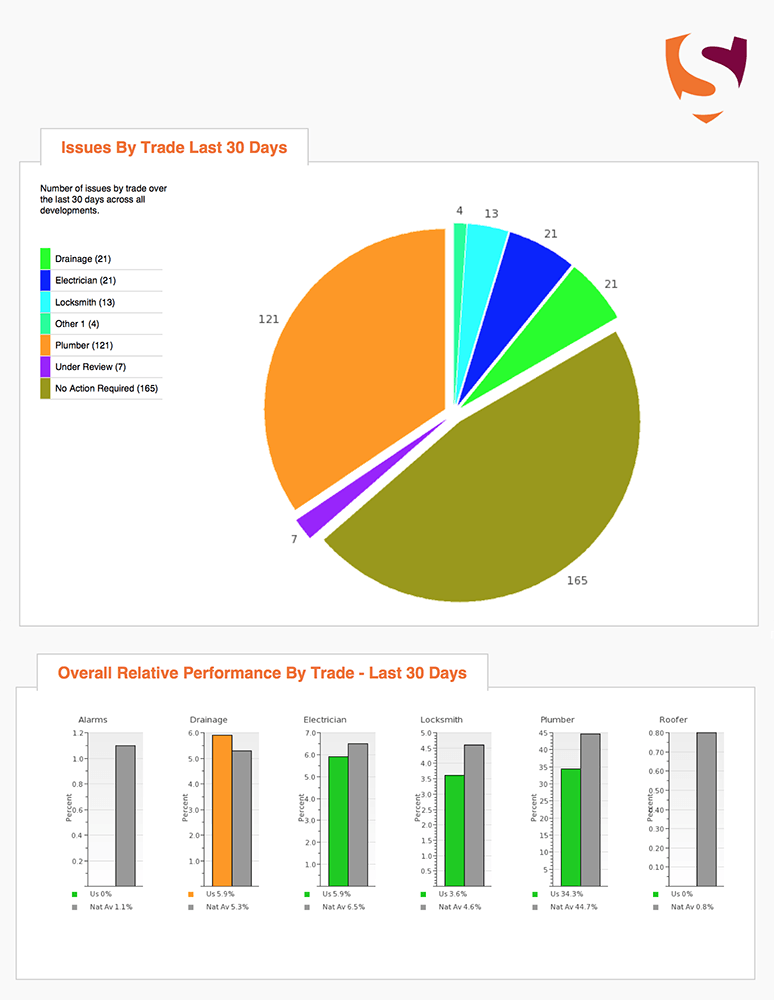 One of the features developed for this system was a set of advanced reporting tools to enable Safeguard to report back to their customers, the housebuilder, on a regional and national level. The data in this report (sample shown) has enabled housebuilders across the UK to identify regions, developments and contractors with quality issues relative to their own standards and the national average, informing decision making in a way that was previously unavailable to them as they work towards improvement.