It's been some time since I first heard about Snapchat looking to develop a set of glasses with a camera in, marketed purely for their own service, and I'll be honest I just saw another Google Glass flop heading our way. It's been done, it didn't work, it looked a bit too Judge Dredd, and it definitely wasn't well received. It was at that point that I saw some of the mock-up imagery of what they'll actually look like... Interesting.
Once you get past the 'look'
They're a pretty nifty bit of kit. They've clearly taken a look into past ventures of glasses with cameras into consideration and actively tried to distance themselves as far away as humanly possible from that. Instead of tech-geek, they've gone hipster chic. With a lavish colour scheme that looks like a sample of the iPhone 'c' range, they're definitely aiming at the consumer market, which is a strong play on their behalf.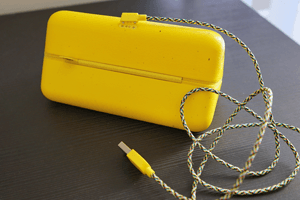 The tech-specs
Sporting a battery that lasts around a day that can be charged via the case they're sold in ( shout-out to Apple ear pods, ) and with an incredibly easy tap to record button on the top of the glasses, they're definitely trying to appeal to the broadest audience possible. No hours spent with instruction manuals necessary here. On Android they'll connect over wi-fi, by bluetooth if you're using iOS, although they do have the ability to store your videos until you have access to your phone which is a nice touch.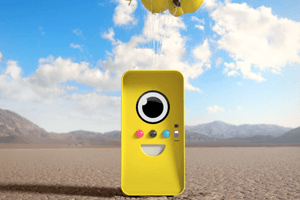 The beautiful marketing
This is the bit that really gets me; just how well Snapchat has marketed this. Instead of selling online or choosing selected retailers to shift their product, they're very much going it alone. By temporarily placing random 'Snapbots' around the globe, Snapchat's very own purpose built vending machine solely for this product, they're keeping that hype ball rolling. We live in an age where hype quite literally is everything. Sure, it'll run out of momentum sooner or later, but they've been smart in using this approach.
Their new product won't suffer from a lot of teething issues a lot of new-age tech products do. Production rates are completely under control, as they pick when they release the next 'batch.' They'll never be sitting on too much stock, and never be catching up with pre-orders. By using a countdown feature within their website they're keeping a constant flow of social presence, keeping the public guessing and hypothesising, and as has been seen over the last few days people have been going to insane lengths to get their mits on a pair of these. This is only backed up again by the vast amounts of listings on the American version of eBay.
With a $130 price tag ( around £100 ) they're certainly not cheap. Would I buy them? Heavens no. But if I were given a pair to muck around with I'd be interested to see how they handle some more go-pro esque scenarios. It's a modern take on an idea that didn't initially work, marketed at exactly the right audience, and sold in the perfect way. Will they stand the test of time? I'm almost certain no, but hey, stranger things have happened!