We have a first class team and on our permanent staff you'll find James, our Digital Marketing Specialist who works with us to make websites outperform expectations, Dan our web technology specialist who builds exceptional websites and provides second line support, Alex who is our Lead Designer making superb designs for websites, logos and print and Chris, who manages our customer support desk and provides first line support and website maintenance.
Company founders Mike Thornton and Iain Jackson also work from our Watermark office where Iain leads the team and keeps us driving forwards and Mike oversees the design and building of software and systems, as well as making the coffee!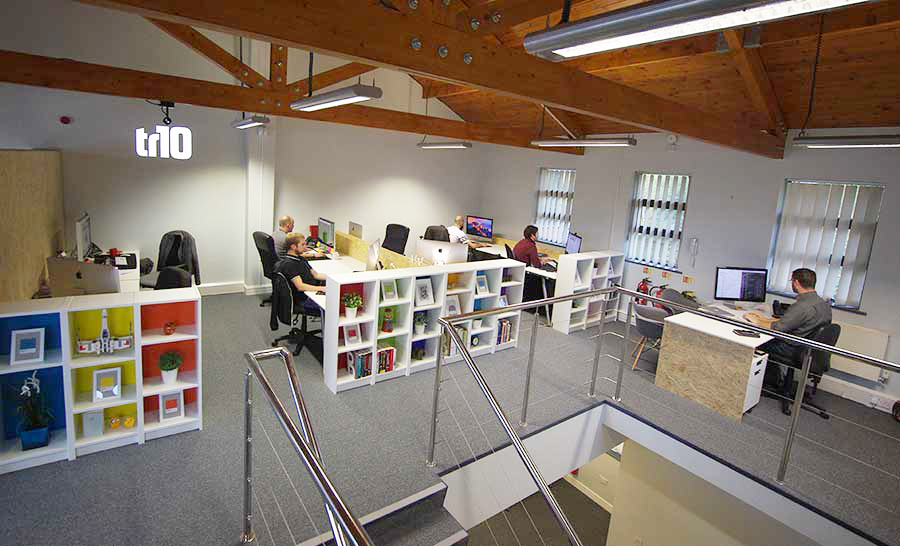 Our new office has several meeting spaces, including our conference suite, breakout lounge and loads of exciting working spaces.
We always have fresh coffee brewing and we love to chat through ideas, so if you have a project in mind just pop in and say hello!